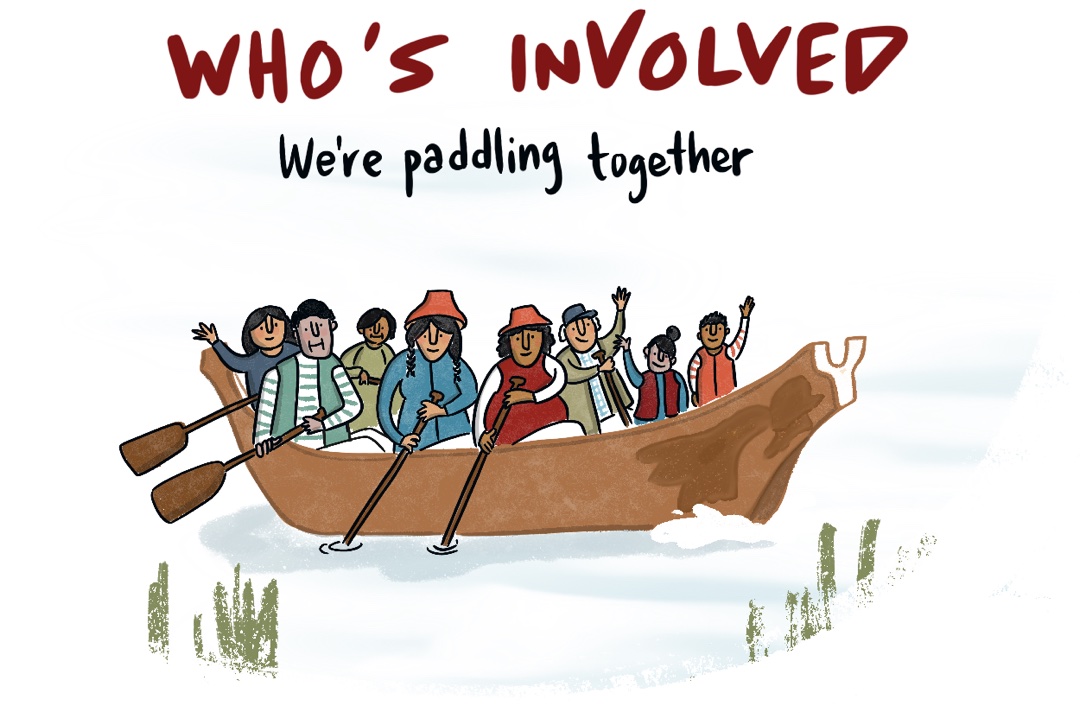 It takes many hands to create new law
"My hope is that we bring our Cowichan culture alive through the law and practice, and we can share our knowledge and cultural teachings with families…from great grandparents to pregnant moms."
Creating a Cowichan law through Collaboration
In 2020, Chief and Council established a dedicated project team to negotiate with the federal and provincial governments about reclaiming responsibility over child and family services through a new law. The project team is working with Elders, community representatives, legal experts, and service providers who sit on five sub-committees to guide the development of the new law and, later, the service delivery model.
Chief and Council
The Child and Family Wellness Legislation Project reports to the full Cowichan Tribes Chief & Council. Six (6) members of Council also sit on the Chief & Council Child and Family Jurisdiction Committee, which provides overall strategic direction and oversight into the development of the new law governing child and family wellness services. At least one Council member sits on the sub-committees to represent the voice of the Cowichan people along with other community members.
Tri-Partite Coordination Agreement Table
Representatives from the federal government (Canada), provincial government (BC) and Cowichan Tribes meet regularly to discuss the coordination of the transfer of jurisdiction to Cowichan Tribes of child and family jurisdiction/governance, service delivery and funding.
Sub-Committee: Mandate and Membership
Five sub-committees have been established to support the project team with technical expertise and insights to inform the development of Cowichan Tribes jurisdiction/governance, service delivery and fiscal relationship with Canada and BC. Each sub-committee is chaired by a member of the project team and includes representatives from Chief & Council; technical project leads; community members; Lalum'utul Smun'eem; the General Manager and other departmental offices (ad hoc as required); and provincial and federal governments.
Membership Document
To view a list of all these groups and their current members, view our membership document.
Subcommittee Mandates
Legal – Responsible for drafting the Coordination Agreement with the federal government (Indigenous Services Canada and Crown Indigenous Relations) and the province (BC Ministry for Child and Family Development), outlining how the transition of responsibility for child and family services to the Cowichan community will occur.
Finance – Focused on drafting and negotiating the financial agreement as part of the Coordination Agreement. The fiscal financial agreements will outline what funding for governance, programs and services will be provided to Cowichan Tribes to operate our own child and family wellness system.
Service Delivery – Focused on creating a new service delivery model for Lalum'utul' Smun'eem outlining the scope of children and family services, as well as creating clear policies and procedures for quality assurance, emergency services, data management and other operational areas. This subcommittee is also responsible for developing staff training to guide Lalum'utul' Smun'eem staff and social workers in applying Cowichan law.
Governance / Jurisdiction – Responsible for developing a governance model for child and family services and building capacity to support Chief & Council in assuming its new authority. This work will support the transition to self-government over child and family services.
Communications & Community Engagement – Focused on providing strategic advice on the project's communication and engagement activities to ensure that the new law is grounded in Cowichan traditional teachings, and it reflects the current realities and needs of children and families.
Project Team
The Cowichan Tribes Child and Family Wellness Legislation Project Technical Lead team (Project Team) is tasked with negotiating the transition of responsibility from the federal and provincial governments to Cowichan Tribes and developing a Cowichan law. The team reports to Chief & Council, and is made up of experts in First Nations negotiations, Indigenous rights and child welfare:
Robert Morales (Tl'ul'thut)
Cowichan Tribes member and legal counsel/negotiator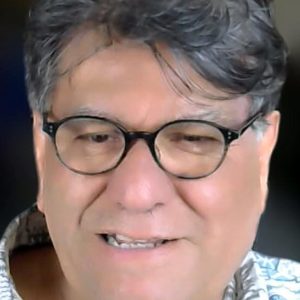 Bio »
Robert Morales Tl'ul'thut  is Coast Salish and a member of Cowichan Tribes. In 1986 he received his Juris Doctor Degree from the University of Victoria and in 1993 completed the Program of Instruction for Lawyers in negotiations under Roger Fisher at Harvard University Law School in Cambridge, Massachusetts.
Robert had a sole practitioner law practice from 1987 to 2000 specializing in the areas of litigation of First Nations' rights, criminal law, family law, and child protection. He has appeared in the Trial level, Court of Appeal, Federal Court and Supreme Court of Canada. He is also the lead person for the Hul'qumi'num Treaty Group petition before the Inter American Commission on Human Rights. He acted as legal counsel on for the intervenor HTG in the Roger Williams case before the Supreme Court of Canada.
He has extensive negotiation experience with many First Nations in their dealings with both the Federal and Provincial governments. He joined the Hul'qumi'num Treaty Group as Chief Negotiator in November of 2000.
He is a lead for Cowichan Tribes Child and Family Wellness Legislation project. Cowichan Tribes is currently participating in a co-ordination table with Canada and BC regarding Cowichan jurisdiction and service delivery under the Act Respecting First Nations, Inuit and Metis Children, Youth and Families.
Robert has been and is also now currently the Chair for the First Nations Summit Chief Negotiators Forum which is composed of about 47 negotiating tables. He has been a lead participant in the establishment and served as a spokesperson of the Common Table for the BC Treaty Negotiation Process.
Dr. Sarah Morales (Su-taxwiye)
Cowichan Tribes member and University of Victoria Faculty of Law Associate Professor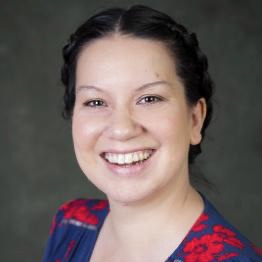 Bio »
Sarah Morales (Su-taxwiye), JD (UVic), LLM (University of Arizona), PhD (UVic), PostDoc (Illinois) is Coast Salish and a member of Cowichan Tribes. She is an Associate Professor at the University of Victoria, Faculty of Law, where she teaches torts, transsystemic torts, Coast Salish law and languages, legal research and writing and field schools. Prior to joining the faculty at the University of Victoria, she taught at the University of Ottawa, Faculty of Law where she taught Aboriginal law, Indigenous legal traditions and international human rights with a focus on Indigenous peoples.  Sarah's research centres on Indigenous legal traditions, specifically the traditions of the Coast Salish people, Aboriginal law and human rights. She has been active with Indigenous nations and NGOs across Canada in nation building, inherent rights recognition and international human rights law.
Addie Price (Suleen tun'eet)
Associate Director of Lalum'utul 'Smun'eem Child & Family Services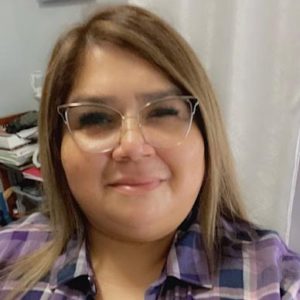 Bio »
Addie Price is the Associate Director of Lalum'utul 'Smun'eem Child & Family Services, a  delegated Aboriginal agency that provides a full range of child welfare services to Cowichan Tribes children, youth and families. Addie has played a leadership role at the agency for six years.
Addie holds a degree in Child and Youth Care from the University of Victoria, and she has been providing support and services to the children and families of Cowichan Tribes for the past 16 years. This includes the provision of front-line child welfare services, program management and executive roles.
Addie's Cowichan name is Suleen tun'eet. She has lived on Cowichan land since birth and is proud to have learned the Cowichan teachings and ways from her family, elders and ancestors. Addie brings this richness to her work with families in her Cowichan community and to her leadership role with staff at the agency; providing a depth to her counsel and support of staff that comes from lived experience as a Cowichan woman, mother and grandmother. She has a deeply rooted commitment to her community that is grounded in respect, open communication and a focus on providing services that lead to positive outcomes for children, youth and families that align with Cowicahan values and teachings.
Stephanie Atleo, B.A M.A (in progress)
Member of Elected Chief and Council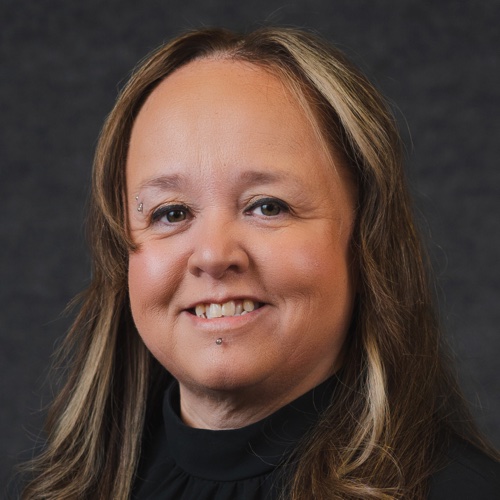 Bio »
Stephanie Atleo is a member of Cowichan Tribes First Nation. Stephanie grew up in her community where she continues to reside and raise her two children. She is an active participant in community and culture.
Stephanie is currently a member of the elected Chief and Council, serving her 5th term. In her role Stephanie sits on numerous committees including Child and Family Services, Education, Cowichan Tribes Treaty, Human Resources, Finance and Audit and participates on numerous working groups developing legislation and laws as Cowichan Tribes moves more towards Self-Governance and away from the Indian Act.
Stephanie began her education in First Nation Governance in the mid 1990's by attending a two year Associates of Arts Diploma program at the Institute of Indigenous Governance. She graduated from UBC with a BA in First Nations Studies, minoring in History. Prior to returning to Cowichan Tribes to serve on council as well as work in the Administration office, Stephanie worked as an Aboriginal Relations' consultant traveling to many communities in BC working with communities on some large projects.
Stephanie is currently in pursuit of a Masters Degree in Governance and Leadership. In addition to her interest in school, Stephanie's other interests include reading, playing fastball, and art.