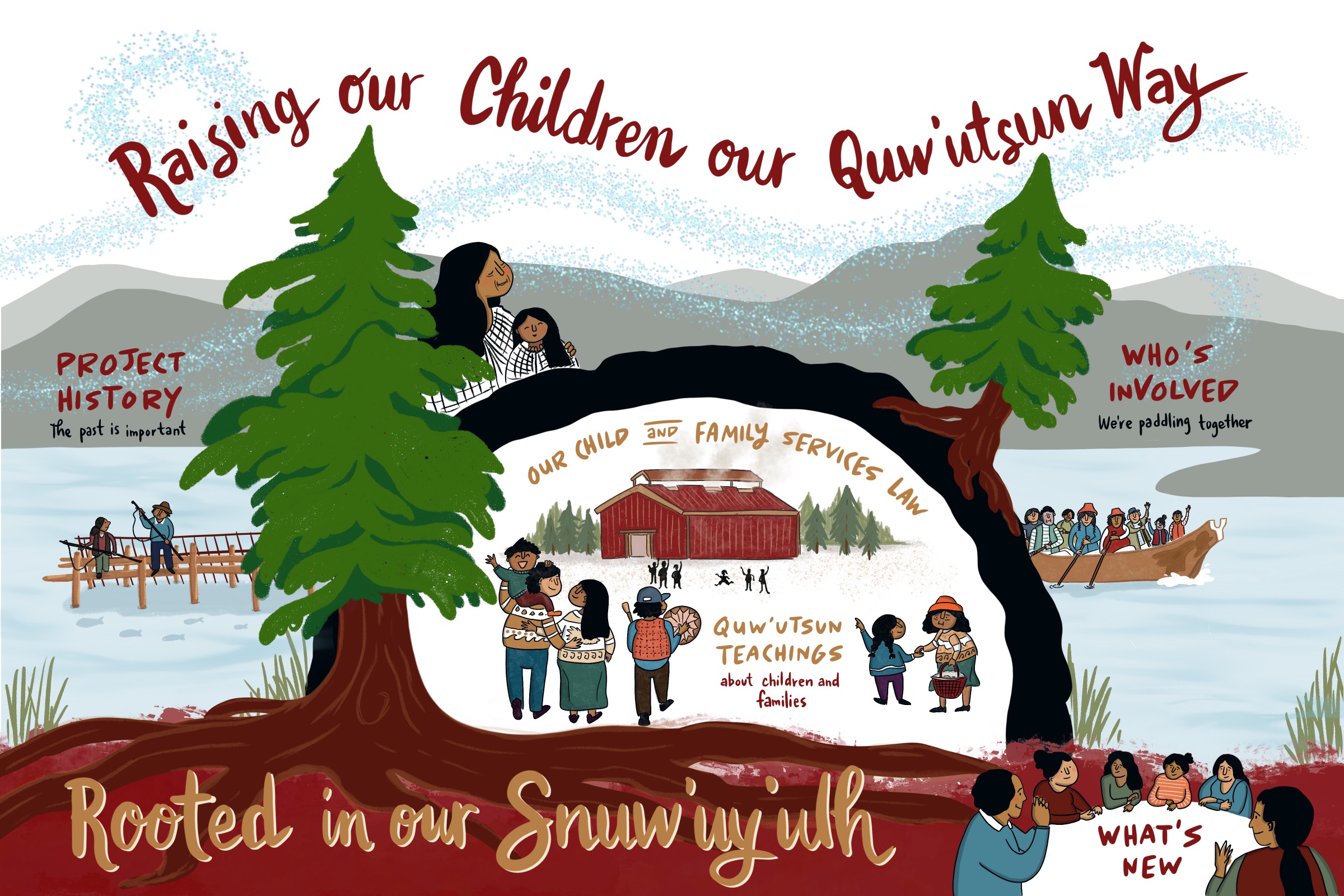 Welcome to the Cowichan Tribes Child and Family Wellness Legislation Project.
We are the largest single First Nation Band in British Columbia, with more than 4,900 proud members (half of whom live on the Cowichan Tribes reserve).
We have seven traditional villages Kw'amutsun, Qwum'yiqun', Hwulqwselu, S'amuna', L'uml'umuluts, Hinupsum, Tl'ulpalus.
The Child and Family Wellness Legislation Project's mandate is to create a Cowichan law to govern how we care for our children and families, and a new service delivery model that is culturally grounded.
We report to Chief and Council. Please visit this website often for important updates as we work to develop a Cowichan law, and also find out how you can get involved.
The need for change
The over-representation of Indigenous children and youth in Canada's child welfare system has reached a crisis level. In 2016, Indigenous children made up just 7.7% of all children under 14 in Canada. Yet they accounted for a staggering 52% of all the children in foster care. Removing an Indigenous child from their family can have a devastating impact on the child, leading to more trauma.  (Source: 2016 Stats Canada)
The need for urgent reform and reconciliation with Indigenous people was well documented by The Truth and Reconciliation Commission of Canada.
After decades of inaction, the federal government in 2019 introduced landmark legislation (C-92) that recognizes our inherent right to care for our children and outlines a process to transfer self-governance to Indigenous communities. C-92 is a valuable new development for Quw'utsun Mustimuhw and for every Indigenous community and family across this country.
In 2020, Chief and Council gave notice to the federal government of our intention to chart our path towards self-government with respect to child and family services and launched the Child and Family Wellness Legislation Project.
We look forward to sharing updates as we develop this historic legislation that will protect our children, support our families, and benefit our community.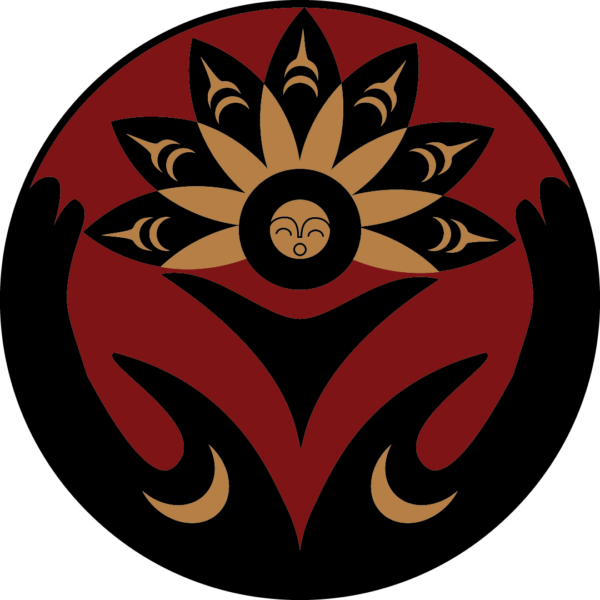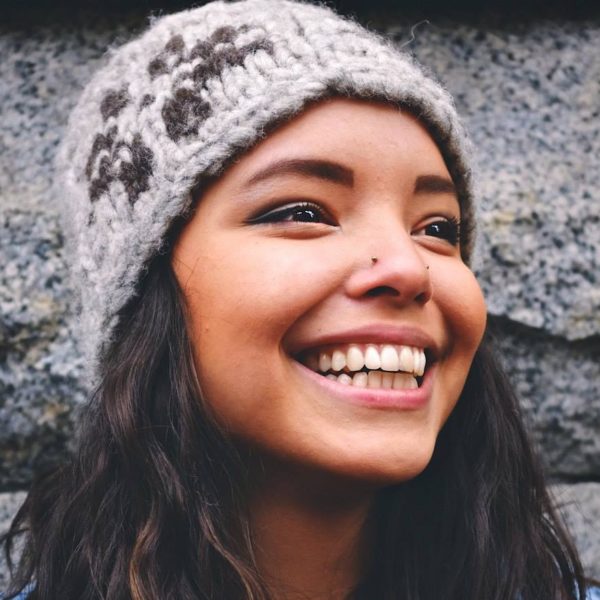 About our logo
My name is Charlene Johnny, and I am a Quw'utsun artist. I grew up in foster care and moved to Vancouver in 2001, where I now call East Vancouver home. Being a product of and growing up in the child welfare system, I have embraced my roots and connection to who I am by creating and practicing art. I enjoy using traditional design elements of the landscape and creators' creatures and transforming them into modern displays. I have over 10 years of experience with various mentors executing Coast Salish art in different forms including graphic design. I am a knowledge keeper and storyteller. My art form is inspired by nature, Coast Salish design elements are just as much a part of the landscape, the same way that our language, songs and dances are. As an Indigenous steward and artist of the land, I think it is important to see visual representations of our art and have spaces to express this.
I have grown into my identity as a Coast Salish artist as my roots are the core of who I am as a person and how I identify and see the world. There have been many full circle moments of discovery with my art practice, and this is one of them. The logo features the circle of life. I have used flower petals to represent our growing children. As our S-ul'hween (Elders) have taught us, our children are our flowers. Each petal represents one of the seven Quw'utsun Villages. In nature we are surrounded by sacred geometry. The direct connection is no coincidence, and parallels the ideology of the sacredness of nurturing and raising our children. As our young ones grow in our territory and villages we are cultivating the values of the land, and the beliefs of our people. The hands at the bottom are a visual representation of Quw'utsun Hwulmuhw upholding and protecting our children, and our inherent right to care for them. We have chosen to use colours from the land and our medicines. Incorporating our traditional colours black and red which are a powerful combination with the addition of the soft tan that embodies the softness of cedar.